SUMOWriter: learning and expressing SUMO ideas through collaborative writing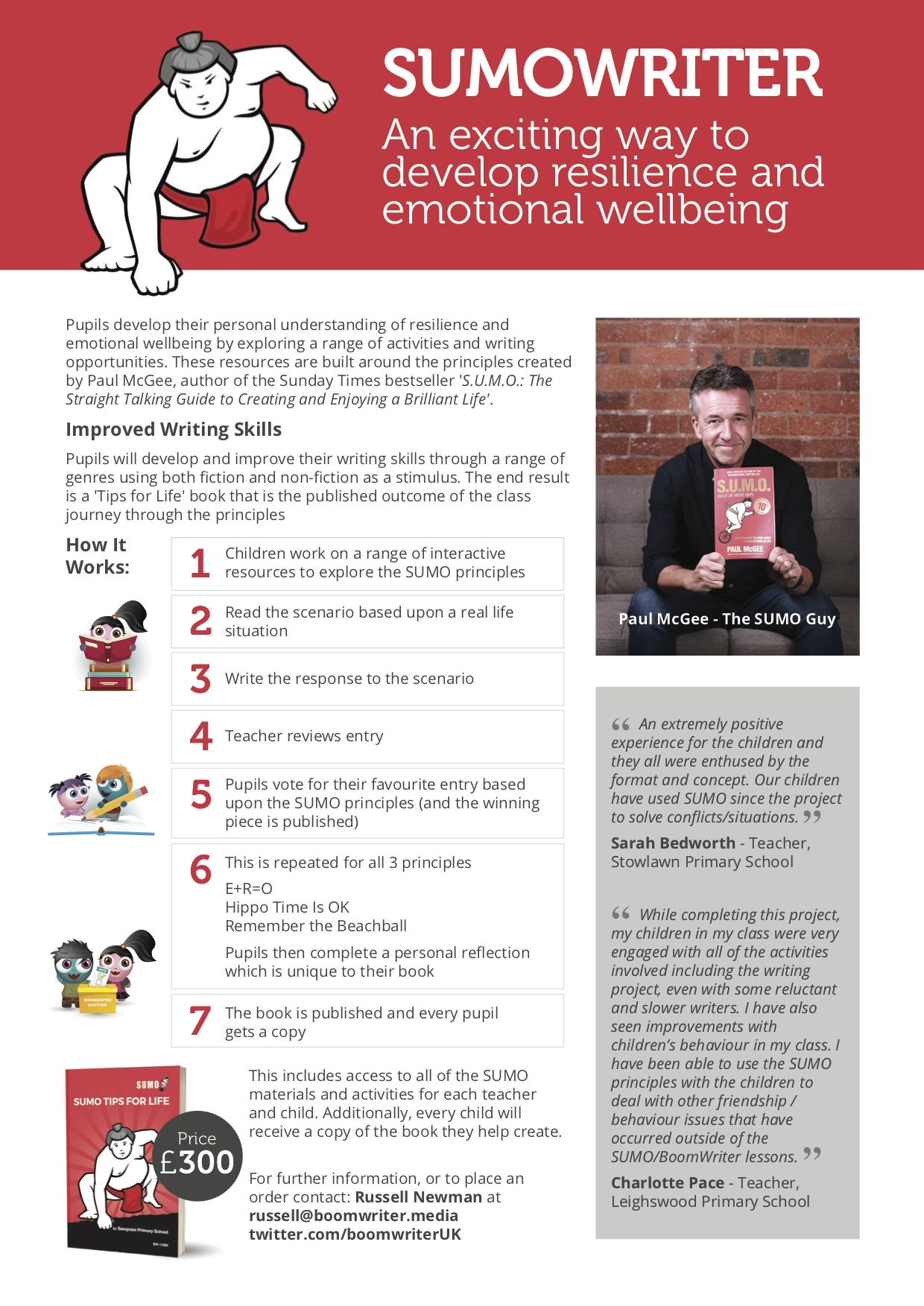 SUMOWriter: learning and expressing SUMO ideas through collaborative writing
SUMOWriter is an exciting way to develop an understanding of SUMO principles through collaborative writing in the fantastic online BoomWriter platform (boomwriter.com).
Pupils will develop and improve their writing skills through a range of genres using both fiction and non-fiction as a stimulus. The end result is a 'Tips for Life' book, based on SUMO ideas, that is the published outcome of the pupils' journey through the principles. Pupils become published authors, and the motivational impact of this on their writing is extremely positive!
SUMOWriter includes access to SUMO materials, activities and BoomWriter logins for each teacher and child for a group of up to 32 children. Every pupil receives their own copy of the completed book, professionally printed, bound and covered.
For an overview of the writing process, download this flyer:
The SUMO4Schools and BoomWriter UK teams are also available to come into school to deliver your complete SUMOWriter project! For information and pricing on this, or for any other questions about SUMOWriter, please email Russell Newman at russell@boomwriter.media.
An extremely positive experience for the children and they all were untrusted by the format and concept. Our children have used SUMO since the project to solve conflicts/situations.

Sarah Bedworth - Teacher, Stowlawn Primary School
For an introduction to BoomWriter, take a look at this video from the BoomWriter UK team.